Double-glass semitransaparent photovoltaic panels
---
2ES double-glass photovoltaic panels
A design leading to an aesthetic solution ensuring an optimal operation of the photovoltaic installation.
2ES has developped a technical design for photovoltaic panels suitable for an optimal building integration, in particular via glass aethetic canopies which can fit to any shape of the building. The photovotaic panels ensure a maximum electricity production over the year.
| | |
| --- | --- |
| The double-glass photovoltaic panels by 2ES : a product made in Europe | |
Photovoltaic panels are developped by 2ES and  produced in partnership with an European manufacturer.
Technical characteristics of 2ES semi transparent photovoltaic panels

Double-glass technology
Power : 155 Wp
36 crystalline silicone cells
PVB (Polyvinylbutyral) Encapsulant leading to a longer life-time of the photovoltaic panels
3 Schottky diodes per panel in order to prevent the influence of shadowing effects
Panel side-exit wire leading to non visible box when the panel is interlocked with the aluminium profiles (integrated into the profiles)
Dimensions : 1 meter per 1 meter, one person can carry an install such a panel
We have several versions of junction boxes adapted to the different sizes of the 2ES panels. Below, you see the junction box manufactured in our workshop for our panels with 36 cells :
 
 
 

2ES PV panel

 2ES lateral junction box

2ES PV panel

Alpha Installation

2ES Pv Panel

bottom side

Island of Kea
The 2ES panels are made to measure according to the installations and the wishes of the customer
Customization of the panels :
Size
Type of cells
Number of cells
Form : curvec or flat
Tinted glass
Screen-printing on glass
click on the icon to download the data sheet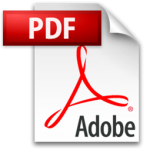 The photovoltaic panels can be bended for an optimum architectural integration. The bending process of tempered glass panels is performed in 2ES facilities. Many curved glass photovoltaic panels have been successfully installed during the last years.
⇒ 2ES can propose, according to customer requirements and related to the project requirements and specifications :
♦ to integrate standard photovoltaic panels (from the shelf). 2ES must then validate the choice of one panel or another for an integration into its structures.
♦ to integrate specific 2ES panels when aesthetic is an key parameter of the project.